The secure, safe, and rewarding way to store your money
Money – it's the golden ticket to life, the reward at the end of a busy working month, and the value we add to every single product and service that we consume. You work hard for it, so it's vital to take care of it and store it somewhere that you trust, somewhere you can access it easily, and above all, with a company that cares.
Italians are looking for new, secure, and more rewarding ways to use their cash, particularly in a time of reduced contact and increased online consumption. These are just some of the reasons why they are converting their cash to e-money, abandoning their typical bank cards and switching to digital wallet's.
Money forms the bloodstream of your lifestyle, and it's important to take care of your cash in a socially responsible, simple, and secure way.
Un italiano su due durante il lockdown da Covid-19 ha fatto maggiore ricorso ai pagamenti digitali e 25%, per la prima volta, dichiara di voler abbandonare per sempre il contante.
– Source: Paying digital, living digital: evolution of the Italian lifestyle before and after Mastercard's Covid-19, in collaboration with AstraRicerche
With the rise of the Covid-19 pandemic, protecting your health is more important today than it's ever been, and consumers are switching to digital wallets to reduce their use of cash. Card providers are predicting an unprecedented increase in the uptake of contactless payments around Europe. Not only are they more hygienic, but they are also more secure, and fraud at the point of sale has remained at a historic low with contactless payments
Why are Italians choosing the MuchBetter digital wallet?
Italians are gradually switching from cash to card and more and more people are choosing to use digital wallets. There are a few great competitors on the market, but the one standing heads above the rest is the MuchBetter digital wallet.
The MuchBetter digital wallet is blowing up in Italy, and we wanted to find out why. Aside from its super-sleek user interface, what really makes the MuchBetter digital wallet so special?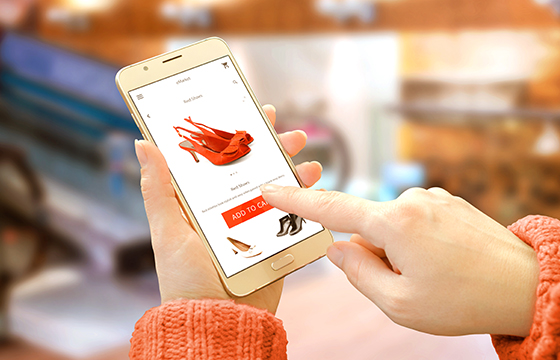 Account security: Gli account MuchBetter sono protetti con abbinamento di dispositivi, touch ID, codici di sicurezza dinamici e un sistema di revisione delle transazioni per garantire che vengano eseguite solo le transazioni legittime.
Ricarica nel tuo negozio locale: Molti portafogli digitali ti consentono di aggiungere fondi solo tramite bonifico bancario o pagamento con carta all'interno dell'app, ma con MuchBetter puoi acquistare un buono Ricarica con contanti insieme alla spesa e aggiungere i fondi al tuo portafoglio digitale in pochi minuti
Transfer money for free: The MuchBetter digital wallet lets customers transfer money to friends and family for free. You can also request cash from a friend within the app. Anytime and anywhere you want. Their Peer-2-Peer platform is free to use and transfers are completed instantly in just 3 simple steps.
Get a FREE debit card: MuchBetter gives all customers in Italy a free prepaid debit card, which is supported by Mastercard or Visa. These cards come in their super-cool orange brand, and they work like any other prepaid card, so you can use them for online and offline transactions. You can also order other trendy contactless payment devices from within the app, such as the hugely popular very cool keyfob.
How to get the MuchBetter digital wallet: Any customer aged 18 or over can download the MuchBetter digital wallet for free, and customers in Italy can now visit one of 15.000 negozi disponibili e scambia contanti o carta alla cassa con voucher prepagati per ricaricare il conto del portafoglio digitale MuchBetter.