The recent period taught us that many of our daily payments could be made remotely. One of the finest examples is increased online payment methods, emphasising the digital wallet's unique attributes.
Same Options, Better value
One of the most significant financial breakthroughs in our generation is the creation of the digital wallet, which can be described as a prepaid account accessed through a mobile app. This alone gives you all the advantages of having a bank account without having to open one but still enjoying an advanced user interface, high security, a low/nonexistent fee policy, and integration with many online payments services that can make your daily payment more comfortable easy and secure than ever.
Those tools became an excellent solution for many users worldwide who enjoyed those benefits and were able to handle their money in a smarter, frugal, and secure way. It made it (especially during those times) a significant pick for continuous needs such as paying bills, shopping at retail or online stores, paying for services, transfer money, etc. with of all that and much more supported by MuchBetter digital wallet's – A new and exciting player in the Italian market.
This MuchBetter digital wallet helps you use your cash on the internet in seconds by converting your money using Ricarica MuchBetter vouchers available at 15,000 retailers in Italy with only three simple steps.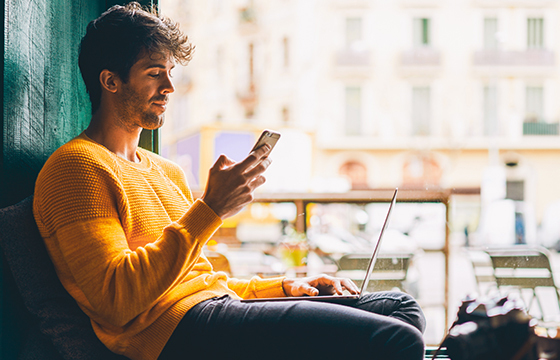 Answering the 3 major questions to help you choose your digital wallet
When examining a digital wallet app for your hard-earned cash, you have to consider three critical factors: Security (How does it protect my money?), the features (What can I do with it?), and of course, its productivity (How does it make my life easier?).
MuchBetter's payment app covers those concerns by having a secure and protective feature that prevents any other users or banks from accessing your account and data, making it impossible for fraudsters to use your card online!
The MuchBetter digital wallet also has many features such as FREE Transfer and request money from family, friends anytime and anywhere, a prepaid credit card delivered directly to your home, and much more. It also makes your daily payments very simple both offline and online, saving you time and keeping you safe as possible.
Online Car Tax Payments: Having a vehicle of your own is fantastic, but what you need the most is the ability to pay for it from a distance. Thanks to MuchBetter, you can now pay your required taxes without the need to file any document, wait in line or deal with tedious paperwork. Pay online by using cash to purchase a Ricarica MuchBetter voucher that you can find in your local store.
Online Payments: Now, you can pay all of your payments in one go. Thanks to MuchBetter's digital wallet, everything becomes more transparent, without the need to worry about your security.
Pay for eCommerce: Use your cash on the internet in a matter of seconds by converting your money using Ricarica's MuchBetter vouchers, allowing you to buy at Amazon, eBay, Alibaba, and other digital stores in Italy and all over the world, whenever you want to.
Pay in Stores: When you sign up to MuchBetter, you can get a FREE prepaid card. The card will be delivered directly to your home. Download the app and click 'Card' at the screen's bottom after the registration process
The MuchBetter digital wallet is a prime solution to meet your payments needs. So if you want the easiest, most effective, jaw-dropping way to turn cash into e-money and use online while benefiting from the most secure system, try our MuchBetter digital wallet without any obligations or preliminary payments. Starting today, you can do it instantly and with only three simple steps.
1. Vizitați magazinul local și cumpărați voucherele Ricarica MuchBetter
2. Descărcați aplicația MuchBetter și verificați-vă contul
3. Utilizați PIN-ul furnizat pe chitanța voucherului pentru a vă reîncărca contul MuchBetter
Simply visit one of the 15,000 available retailers in Italy, purchase a Ricarica MuchBetter voucher, and load it into your MuchBetter digital wallet and enjoy a free, secure, and safe way to transfer and use your money. For more information, visit www.muchbetter.com