Italians are seeking more secure, safer, and responsible ways to use their cash and make their daily payments. These are just some of the reasons why they are converting their cash to e-money, abandoning their typical bank cards and switching to digital wallet's.
Unul din doi italieni în timpul blocării din cauza COVID-19 a folosit mai mult plățile digitale și 25%, pentru prima dată, declară că vrea să renunțe la numerar pentru totdeauna.
– Source: Paying digital, living digital: evolution of the Italian lifestyle before and after Mastercard's Covid-19, in collaboration with AstraRicerche.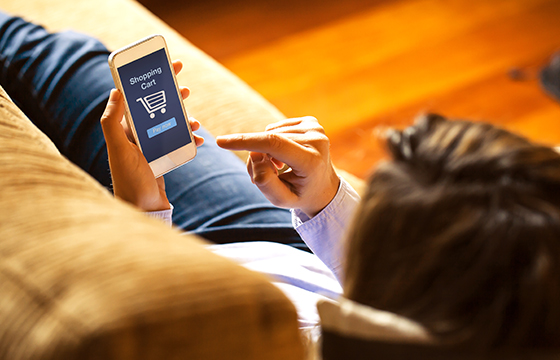 Times are changing and 2020 has seen an unprecedented tidal wave of people moving away from cash payments towards digital wallets. Italians are rapidly changing the way that they protect both their money, security, and perhaps more pressingly their health, by switching from cash to e-money.
Although the 2020 COVID-19 pandemic was a big motivating factor for Italians to move away from cash, more important factors pushing the trend were: the desire to make quick money transfers, complete online purchases, and keep track of daily payments.
This time the change is even more exciting! Now, Italians have more ways to move away from cash than just the option of a bank account. They can now choose to store their cash in a secure digital wallet with simple usability, quick setup, and unique contactless payment devices.
What is an digital wallet?
A digital wallet is a protected digital account based in a mobile app, where you can store and use your money using just your smart device. The digital wallet is offered as an alternative to the bank account or as a complementary product with many advantages that the bank account does not have. Protected by a password or PIN, it's impossible for your money to be stolen even if you lose your mobile phone. Your individual account can only be accessed through the mobile device that you originally signed up with – making it extra secure!
Using an digital wallet allows you to keep your funds in one designated place on your mobile phone and removes the need to carry cash or wallet.
Your digital wallet is kept separate from your bank account, so any transactions that you make through your digital wallet cannot be viewed by your bank. You can keep track of your daily use within the digital wallet app and make quick and simple transactions to friends and family if you need to split bills or send a gift – safely, easily and with the push of a button.
The MuchBetter digital wallet hits all the right notes
The award-winning MuchBetter payment app offers a sleek user-experience, simple and quick sign-up, top tech security features including Face/Touch ID on setup, easy in-app charity donations and insane cash rewards!
The digital wallets arrival to the Italian market is bold and they're already making a big splash, selling Ricarica cash vouchers in more than 15,000 stores and turning heads with their unique contactless payment devices. Ricarica vouchers can be purchased and used to credit your MuchBetter digital wallet.
High security: Conturile MuchBetter sunt protejate cu împerecherea dispozitivelor, ID-ul tactil, codurile de securitate dinamice și un sistem de examinare a tranzacțiilor pentru a se asigura că sunt efectuate numai tranzacțiile legitime.
Transfer or request money for free from friends and family anytime and anywhere you want. The MuchBetter Peer-2-Peer platform is free to use and transfers are completed instantly in just 3 simple steps.
Încărcați în magazinul dvs. local: Multe portofele digitale vă permit să adăugați fonduri doar prin transfer bancar sau plată cu cardul în cadrul aplicației, dar cu MuchBetter puteți cumpăra un voucher Ricarica cu numerar împreună cu alimentele dvs. și puteți adăuga fondurile în portofelul digital în doar câteva minute.
Secure Contactless Devices for daily payments. You can order your contactless card and key fob in the MuchBetter app. Pay anywhere you see the contactless sign. These are supported by Mastercard for safe and secure contactless payments. You'll be the envy of the checkout line. (EEA customers only)
FREE debit card: MuchBetter gives all customers in Italy the opportunity to own a free prepaid debit card, which is supported by Mastercard. These cards come in their super-cool orange brand and work like any other prepaid card, so you can use them for online and offline transactions. You can order one a MuchBetter card and other trendy contactless payment devices from within the app.
How to get the MuchBetter digital wallet
Any customer aged 18 or over can download the MuchBetter digital wallet for free. Customers in Italy can now visit one of 15.000 de magazine disponibile și schimbă numerar sau card la casierie cu vouchere preplătite pentru a-și încărca contul de portofel digital MuchBetter.