Bye Bye cash! With your digital wallet, transferring and receiving money, shopping and play have never been so easy and quick.
Pay in your contribution to a friend's present bought by a group, split the bill in a restaurant, pay your share of an airline ticket bought by a couple: these are everyday situations we all find ourselves in, but try sorting them out with cash – it is a real head scratcher. For transactions of small amounts, the perfect solution is P2P payment, Person to Person.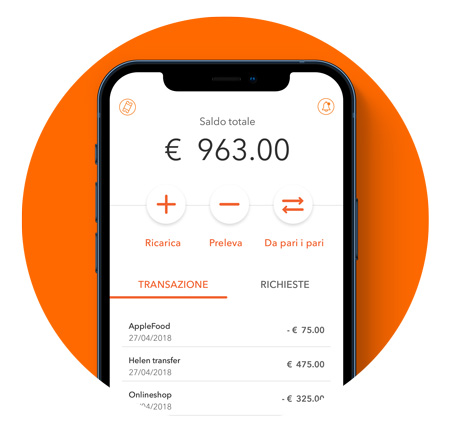 P2P is an IT tool that acts as both server and client. An example would be computers sharing files on-line. In the specific case of P2P technology, it allows users to transfer or receive money privately on-line. It is immediate, free and doesn't require a bank account or credit card.
P2P: It all starts with an app
The P2P strong point? Simplicity. To make and receive transfers all you need is a smartphone  and the downloaded app with which you register your account. It is exactly their speed that makes payment apps so popular among the younger generation, who can manage their money without cumbersome infrastructure and red tape.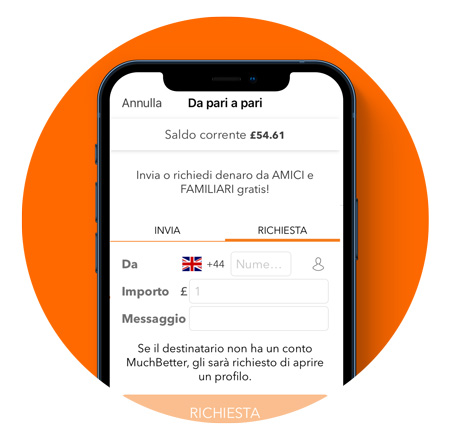 Bye Bye cash, the app is MuchBetter
Not only Millennials love the simplicity of smartphone payment: in the current pandemic, all of us have increased our percentage of online purchases and access to an digital wallet, in other words a protected digital account, powered through an app, is a fast, safe and convenient way to transfer and receive money and make purchases. If you are looking for the right solution for you, look no further than MuchBetter, the e-wallet that offers all the advantages of a bank account without having to open one! A guaranteed, user friendly advanced interface, excellent security levels at incredibly low costs.
Simplicity, convenience and security are the aces up MuchBetter's sleeve. Activating and using MuchBetter couldn't be simpler, pop into a local store – there are over 15.000 around Italy – and purchase the MuchBetter Top up Vouchers. After downloading the app and verifying your account, use the PIN on your voucher receipt to top up your MuchBetter account and you are ready to get going, make purchases, transfer money to friends and family without charge. No more bank accounts, multiple devices or passwords: MuchBetter is convenient and immediate but also completely secure.
Payment and transfers in absolute security
MuchBetter is not only simple and convenient but also secure. All accounts are protected by a unique and exclusive feature called dynamic CVV. CVV (Card Validation Value or Card Verification Value) is an indispensable security code for all credit card purchases. It is made up of three digits and is found on the back of most credit and pre-paid debit cards. Using dynamic CVV a unique code is created by the app mobile for every transaction, so the code cannot be cloned by digital scanners and any attempt at fraud is immediately blocked.
 The best P2P is MuchBetter.