If you're anything like us, you probably search for plenty of trusted reviews before signing up to a new product or service; especially a digital wallet. We could talk all day about how great MuchBetter is, but this time we've decided to let our customers do the talking with their own reviews.
Not heard of MuchBetter, well we are an award-winning digital wallet that lets you store, send and move money quickly and more securely.
With more than 500,000 app users and so much hard work invested into delivering our customers a better and more rewarding digital wallet, it's great to see such fantastic reviews like the ones below.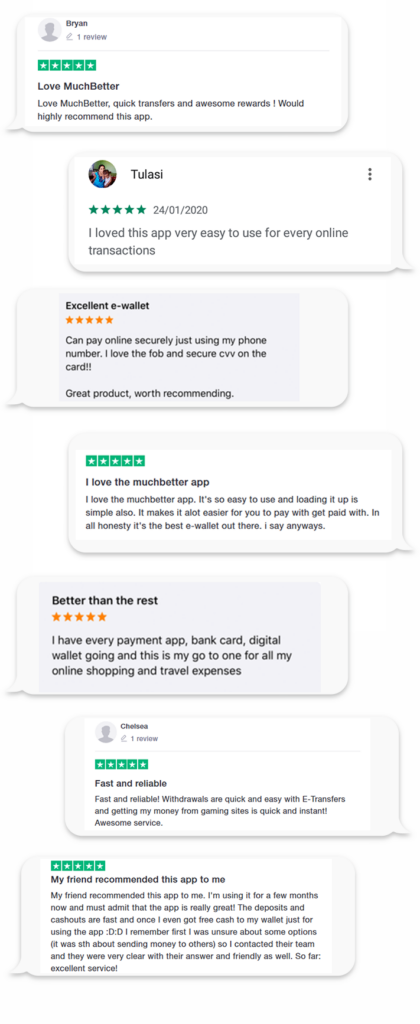 We're on a mission to provide the world with a unique payment app that works in harmony with modern life and rewards you for your spending.  So, for unrivalled security, seamless process from start to end, in-app cash rewards and real-time budget management, see why thousands of people sign up to MuchBetter every week.
If you ever run into any issues, please contact our friendly support team via 帮助